TOYS
Luxury Items for Your Dreams
Gresso Luxor Las Vegas Jackpot – $1 million
This ultra-exclusive phone, limited to only three units, truly lives up to its name. Not only is it extraordinarily expensive, but its Egypt-inspired design will look right at home in the hands of a Vegas high-roller. The phone features 45.5 carats of black diamonds decorating the bezel and a back panel made from 200-year-old African blackwood—the most expensive wood in the world. As if that weren't enough to ensure the Jackpot a place among the world's most expensive mobile phones, each key is cut from a hand-polished sapphire crystal. All of these luxurious materials are set in a 180-gram solid gold frame.
Dom Perignon White Gold Jeroboam $40,000
During the same year, a limited edition bottle of Dom Perignon became the most expensive champagne in the world. Sold in three-liter bottles, the Dom Perignon White Gold Jeroboam was sold to commemorate the New Year. Much of its price, however, is surely due to the white gold bottle from which the expensive wine takes its name.
Bugatti Veyron Super Sports $2,400,000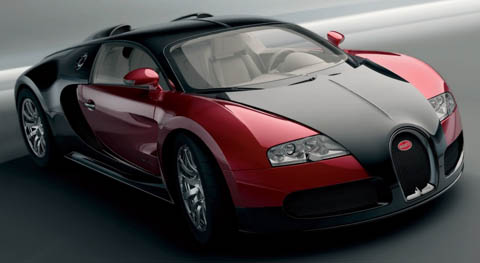 This is by far the most expensive street legal car available on the market today (the base Veyron costs $1,700,000). It is the fastest accelerating car reaching 0-60 in 2.5 seconds. Super Sport Version reaching a top speed of 267 mph. When competing against the Bugatti Veyron, you better be prepared!
MV-Augusta F4CC – $120,000
This expensive motorcycle was created by Claudio Castiglioni, MV's director. He wanted to create a spectacular motorcycle that met strategic marketing needs while also being something truly special and unique. The expensive motorcycle bearing his very own initials "CC" has a top speed of 315 kph (195 mph), 1078 cc's and a 198 hp engine. Each bike boasts a platinum plate located near the top of the steering column showing the model number from 1 to 100, making this motorcycle all the more special to its owners.
Tod's Alligator Skin Covers – $4,900
This iPad case is handmade in Italy by luxury goods firm Tod's. They use the finest alligator skin to craft the case and it is available in blue, brown and tan.
Gulfstream G650 – $58.5 million
The G650 carries a crew of four and up to eight passengers up to 7,000 nautical miles at a long-range cruise speed of Mach 0.85 (around 645 miles per hour). For shorter trips of 5,000 nautical miles or less, this business jet can achieve a high-speed cruise speed of Mach 0.90 (around 685 mph). The jet has a maximum operating speed of Mach 0.925 (around 704 mph).
The Mouawad's 1001 Nights Diamond Purse - $3.8 million
Yet another Guinness Book set by another Lebanese. This time it is The House of Mouawad, a renowed Lebanese jewerly group, that created the the world's most expensive purse priced at $3.8 Million dollars.
Aurumania's Gold Bike Crystal edition – $114,000
Aurumania's Gold Bike Crystal edition is almost entirely plated with 24 karat gold—even the spokes. The seat is a Brooks saddle made of the finest leather, while the handlebars have grips made with hand-sewn, chocolate brown leather. Even the numbered badge is made of leather. Of course, the bike isn't called "Crystal edition" for nothing. It's decorated with over 600 Swarovski crystals—including the Aurmania name written in Braille along the crossbar. Only ten of these spectacular bicycles were produced.